WELCOME TO CAMP SASAKWA!
Sasakwa was the Council camp for the OLD Canadian Valley Council. It was the Council Summer camp from the Early 1920's until 1948. At that time the Council became part of the Last Frontier Council out of Oklahoma City. Saswaka served as a Summer camp until the early 1970's . Today it serves as the Last Frontier Council primitive camp. Almost all of the structures are gone. But the memories are still there and in the hearts of Boys.Some of whom are in their 90's. The camp is still used by Troops and Crews for wilderness camping As well as providing a location for several Districts to use for camporees.
Click on the Maps to go to our Download Page for Maps and forms
The Sasakwa Committee was set up by the CV District committee chairman in order to promote and oversee the improvements and operations of Camp Sasakwa.
The old rock building is one of the very few structures left standing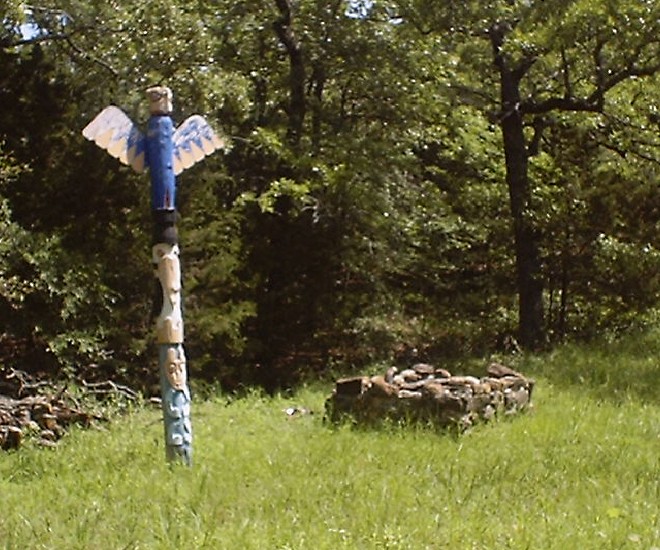 This is the Totem Pole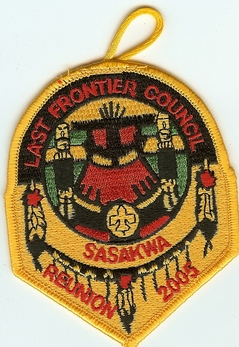 Come One Come All to Camp Sasakwa for Hiking or Camp O Rees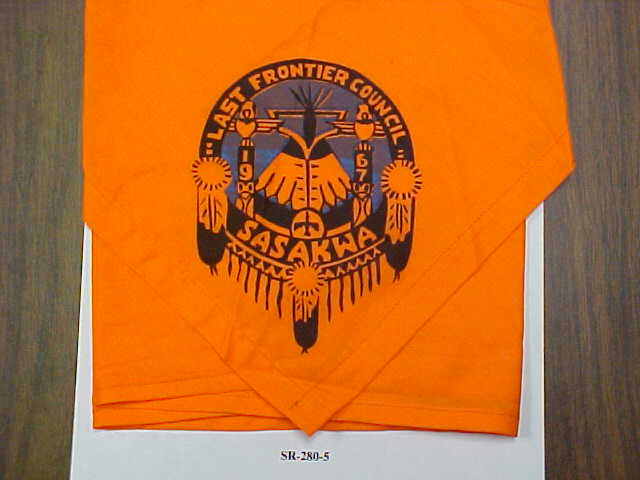 A staffer neckerchief from 1967.
Click on the Maps to go to the download page to get copies of Forms and Maps
The 2008 Philmont Contingent used the 5.02 mile hiking Trail at Sasakwa for their Last Shakedown. Many found it challenging and a great experience. Come check out the "Best Kept Secret" In Last Frontier Council. Visit Sasakwa.
Sasakwa Hiking Trail 5.02 Miles
There are now two well marked hiking trails at Sasakwa covering 5.02 miles.
Thanks goes to the Philmont 2008 Contingent for help on the Trail.
A big thanks goes to Rhea Moore, for "back packing" several "trail" latrines that have been added to hiking trail.